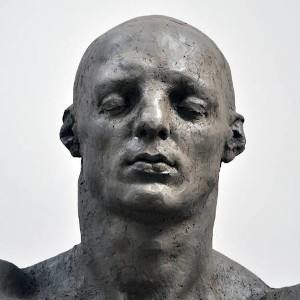 Summer Course

Portrait Sculpture Workshop with artist and BAA teacher Grzegorz Gwiazda.

The main problems of sculptures can be found in the portrait, from the general relations of masses to other important difficulties of figurative sculpture. The human psychological tendency of finding elements that reflect emotions and help communicate (such as eyes and lips) is going against the nature of sculptural language itself which is abstract. Understanding the coexistence of those two layers can help the student control both the emotional and the aesthetic aspects of a piece.

The course will begin with a lecture on the origins of Art and a variety of artists from different cultures and ages and their attitudes towards the portrait to show the range of possibilities in the process of building a piece with these characteristics.

Students will then proceed to take fast drawing sketches of the model, focusing on the general masses of the head and the impression that the model leaves on the creator. This will help to reveal the individual language of each student which will be developed during the sculpting process. Working with the model teaches how to look at nature and seek useful elements in the process of building a sculpture. The teacher will supervise closely the work of the participants.

The composition is, according to Grzegorz, the reverberation of some meaning that an artist encodes inside his/her creation. It can happen intuitively but awareness in the use of this mechanism makes the final effect much stronger. The goal of the course is therefore to build a portrait in the form of a sculptural composition that will reflect the complexity of the most important features of the model.
Dates
:
August
: From 3rd to 7th
Timetable
:
9:30-15:00h
Language:
English
Profesores
Sorry, no posts matched your criteria.