Oil Painting Classical Materials and Techniques with Kostas Protopapas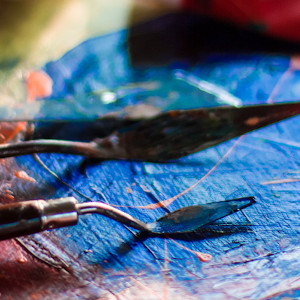 Weekend Courses
The objective of the Weekend Workshops is to introduce and reinforce students' Drawing and/or Painting knowledge and skills in a short period of time. The concepts will be worked both in a theoretical and practical way, following the academic methodology of the school.
The Oil Painting Classical Materials and Techniques workshop with BAA teacher
Kostas Protopapas
focuses on learning how to prepare and apply the classic materials of oil painting. The objective of the course is to understand the components, uses and functions of every material to obtain better results and explore new plastic possibilities.
The course will examine the following concepts and materials:
- How to make medium (slow and fast drying)
- How to mix your own impasto medium
- Colour: how to mix neutrals (grisaille) using the Munsell system
- Colour: explanation of the limited palette, its organisation, behaviour (Mixing demo)
- Bonus: Egg tempera traditional recipe
Dates: 24-25 April 2020
Timetable: from 9:30am to 3pm
Location: BAA Poblenou
Language: English/Spanish
Price: 200€
Instructor