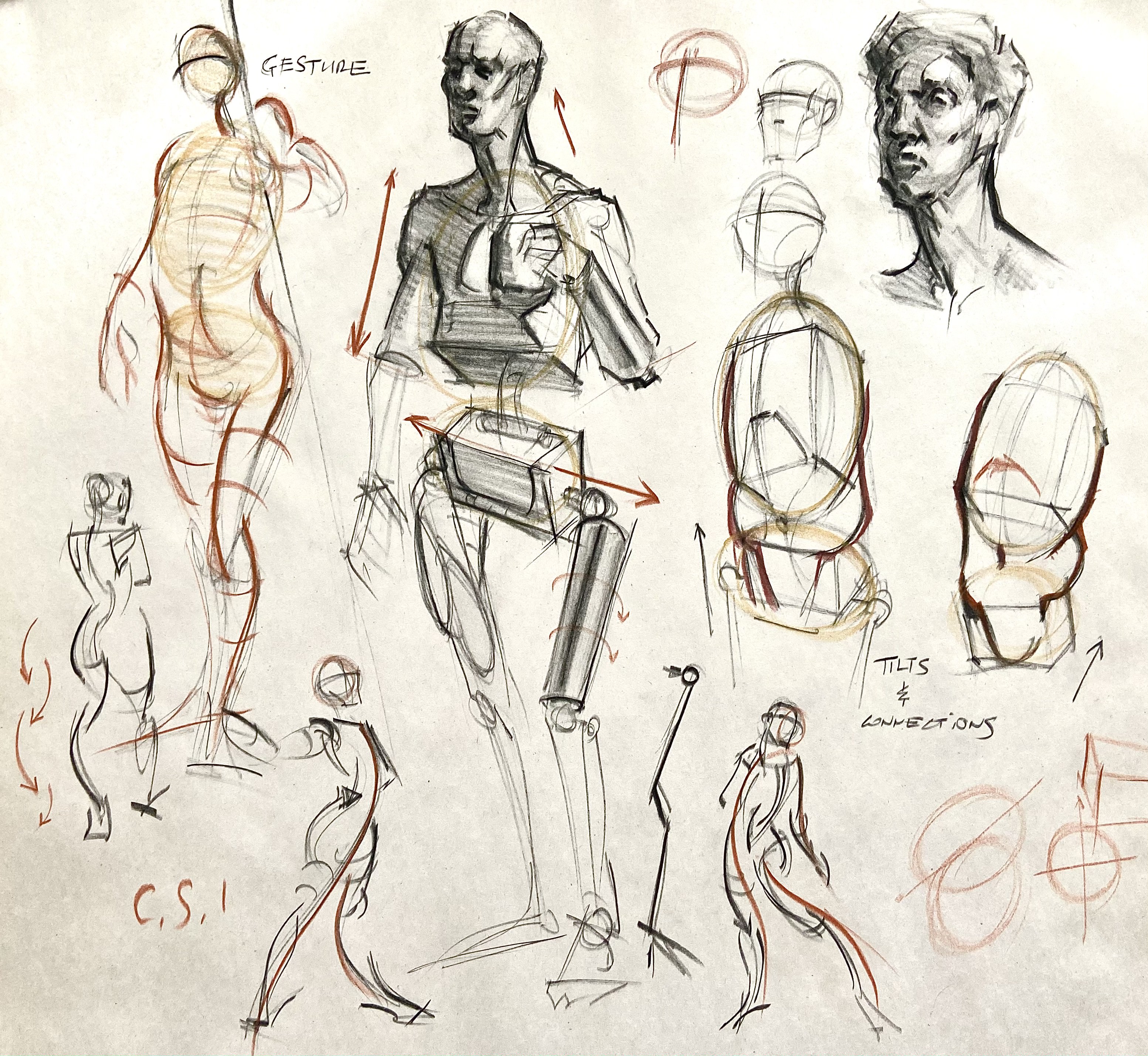 From Renaissance Classicism to 19th century Naturalism, artists gradually abandoned the Platonic conception of form and replaced it with an observation-based naturalist approach. Art imitates nature as much as it does an ideal, archetypal model. Starting from the historical perspective, we will study the origins and philosophical background of this transformation and how this approach came to be.
The classes will be theoretical and practical. To begin with, we will focus on the "ideal form" of construction based on the specific characteristics of the subject, progressively moving towards a more naturalistic vision. Sketches and key pieces will be studied to assist the analytical process of observation.
Objetivos
Visualise complex shapes as simple ones.
Master gesture, proportion, tone and the positioning of the figure in the space.
Understand how anatomical structure and muscular shape affects the surface of the body.
Understand shape beyond the visual effect.
Develop the ability to conceptualise the human figure as an articulation of surfaces in space.
Instructor
Sorry, no posts matched your criteria.
Members
Lorem Ipsn gravida nibh vel velit auctor aliquet. Aenean sollicitudin, lorem quis bibendum auci elit consequat ipsutis sem nibh id elit. Duis sed odio sit amet nibh vulputate cursus a sit amet mauris. Morbi accumsan ipsum velit. Nam nec tellus a odio tincidunt auctor a ornare odio. Sed non mauris vitae erat consequat auctor eu in elit.
Total number of students in course: