Realist Digital Drawing and Painting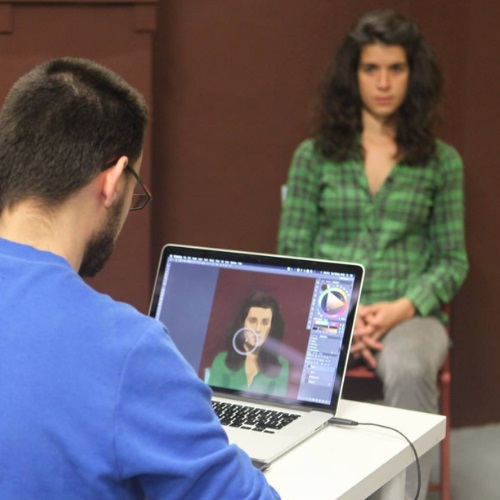 This Digital Drawing and Painting course is designed for artists looking to familiarize themselves with using Photoshop and Procreate in order to create digital artworks at a professional level.
In this step-by-step class, you will learn the foundations of digital drawing and painting, focusing on the representation of the human figure and the portrait. Following the traditional academic methods applied to digital software, the instructor will teach you how to use the basic digital tools (brushes, eraser, warp tool, etc.) and the fundamental concepts of color, values, light, and rendering for each area of the body and face.
After completing this course, you will have the ability to create polished and realistic digital drawings and paintings from start to finish including sketching, mark-making, rendering, block-in, color application, tones, textures, skin tones, and much more.
Required Tools:
⦁ iPad Pro iOS11.1 or newer
⦁ Procreate latest version
⦁ Apple Pencil
Timetable: Wednesday from 6 to 8:30pm
Consult the BAA Sales, Cancellations and Refunds Policy
Instructors
Sorry, no posts matched your criteria.
Members
Lorem Ipsn gravida nibh vel velit auctor aliquet. Aenean sollicitudin, lorem quis bibendum auci elit consequat ipsutis sem nibh id elit. Duis sed odio sit amet nibh vulputate cursus a sit amet mauris. Morbi accumsan ipsum velit. Nam nec tellus a odio tincidunt auctor a ornare odio. Sed non mauris vitae erat consequat auctor eu in elit.
Total number of students in course: