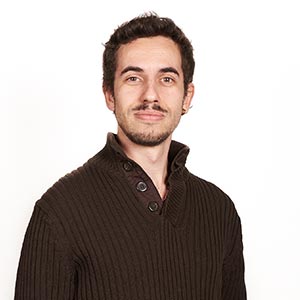 Marcos Pérez
Drawing | Painting
Portrait Drawing and Painting | Pencil Drawing and Painting | Long Pose Drawing and Painting | Bargue Plates and Cast Drawing | Plaster and Still Life Painting
---
About Marcos.
Marcos Pérez Cerezo was born in Barcelona, Spain. After working as a mechanic, in 2010 he decided to enter the world of art, where he began to study at the Escuela Joso, specialising in comics and narrative.
After working in Scotland creating indie video games, as well as spending two years working in animation for the companies BRB Spain and Sony, he left the world of animation to delve into the world of classical art and entered the Barcelona Art Academy.
Currently, Marcos is a professor for the Drawing and Painting Programme at the BAA and also works as a freelance illustrator.