Sculpture Workshop with Ivan Pidhainyi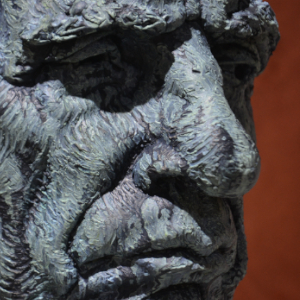 Summer Course
Sculpture course with the artist, professor of artistic anatomy, and founder of the Sculpture Guild School, Ivan Pidhainyi. Aimed at both beginners and advanced artists, this week-long course focuses on the theoretical foundations of portrait and human figure modeling. Every day, the students will put the lessons into practice working with a live model, and through demos and individualized critiques by the professor.
Day 1
Introduction to the construction analysis of big and medium forms (fractionating of complex form into simple geometric elements). Demo by the professor and students work with the live model.
Day 2
The anatomy of the head: construction and analysis of skull muscles and fat tissues. Working on the portrait with the live model.
Day 3
Exaggeration and stylization in sculpture: peculiarities and old masters' approaches, how it is achieved. Work with the live model.
Day 4
Composition, comparison with other mediums, and the rhythm in sculpture. Generalization of the form and accuracy in the major details. Work with the live model.
Day 5
The details: small elements, decoration, rendering, factures, kinetic details. Work with a live model. Final feedback and last improvements.

Follow Ivan Pidhainyi on Instagram
Dates :
15 - 19 August 2022
Timetable :
10am to 1pm and 2 to 5pm

Language:
English


Professors
Sorry, no posts matched your criteria.
Members
Lorem Ipsn gravida nibh vel velit auctor aliquet. Aenean sollicitudin, lorem quis bibendum auci elit consequat ipsutis sem nibh id elit. Duis sed odio sit amet nibh vulputate cursus a sit amet mauris. Morbi accumsan ipsum velit. Nam nec tellus a odio tincidunt auctor a ornare odio. Sed non mauris vitae erat consequat auctor eu in elit.
Total number of students in course: