Still Life Painting with Flowers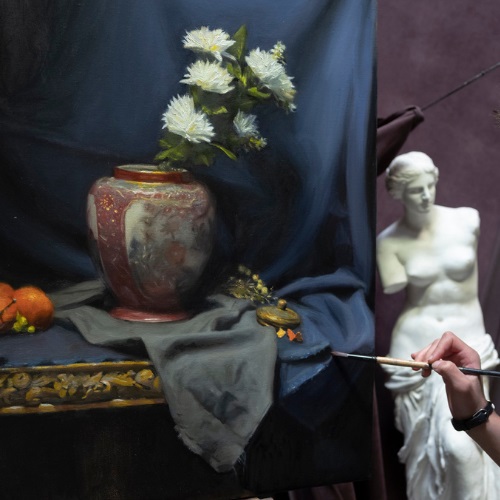 This course is an introduction to Painting a Floral Still Life with oil paint. Students will prepare their floral compositions and paint them alla prima while receiving individual advice from the teacher.
Each student will work at their own pace to learn the basics of oil painting techniques to achieve a realistic result: proportions, composition, values, tones, color theory, glazes.
Instructors
Sorry, no posts matched your criteria.
Members
Lorem Ipsn gravida nibh vel velit auctor aliquet. Aenean sollicitudin, lorem quis bibendum auci elit consequat ipsutis sem nibh id elit. Duis sed odio sit amet nibh vulputate cursus a sit amet mauris. Morbi accumsan ipsum velit. Nam nec tellus a odio tincidunt auctor a ornare odio. Sed non mauris vitae erat consequat auctor eu in elit.
Total number of students in course: