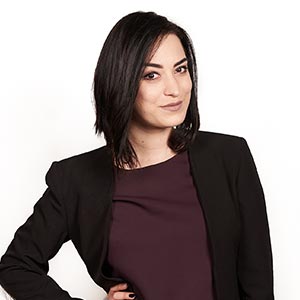 Sofia Zuluaga
Drawing | Painting
Portrait Drawing and Painting | Pencil Drawing and Painting | Long Pose Drawing and Painting | Bargue Plates and Cast Drawing | Plaster and Still Life Painting
---
About Sofia.
Sofia Zuluaga Bogotá, 1989.
Her works have been exhibited in the United States, the United Kingdom, Italy and Spain, and have been selected as finalists in internationally renowned art competitions such as Figurativas and ModPortrait. In addition, her works have been exhibited in several museums, such as the Pablo Serrano Museum (Zaragoza, Spain) and the Museu Europeu d'Art Modern (Barcelona, Spain).
Currently, she lives in Barcelona and teaches the Drawing and Painting Programme at the BAA.