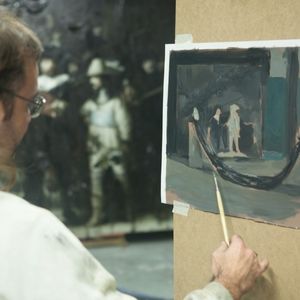 Course for advanced students who have completed the Drawing Program. Understanding the fundamentals involved in composition on a two-dimensional surface is powerful wisdom for the artist which adds strength to their communication. Embracing the multitude of seemingly incongruent and often shared ideals expressed between two distinct teachers, the students will harvest an understanding of theoretical composition which will become unique to their own artistry through practice, experimentation, discussion, and self-awareness. Techniques will be researched and implemented with examples from art history through the present and students will employ constructive and spontaneous approaches, live reference, model and imagination, and observations from abstract and concrete vantage points. They will be encouraged to step outside of the box in their creative process to unleash each student's unique possibilities in their artwork.
Instructors
Sorry, no posts matched your criteria.
Members
Lorem Ipsn gravida nibh vel velit auctor aliquet. Aenean sollicitudin, lorem quis bibendum auci elit consequat ipsutis sem nibh id elit. Duis sed odio sit amet nibh vulputate cursus a sit amet mauris. Morbi accumsan ipsum velit. Nam nec tellus a odio tincidunt auctor a ornare odio. Sed non mauris vitae erat consequat auctor eu in elit.
Total number of students in course: