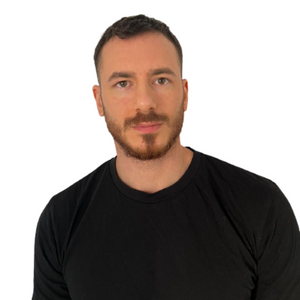 Gerard Millet
Dibujo | Pintura
Dibujo y Pintura de Pose Fija / Dibujo y Pintura de yesos y bodegones / Dibujo y Pintura de Apuntes
---
Sobre Gerard.
Gerard Millet es un pintor y dibujante nacido en Barcelona (1991).
Empezó sus estudios profesionales de ilustración en La Llotja de Barcelona donde se graduó en 2013. Terminados sus estudios, quiso mejorar sus habilidades artísticas y en 2015 empezó sus estudios en la Barcelona academy of art, graduándose en el programa de Dibujo y Pintura en 2018.

Al terminar el programa, viajó a Alemania, donde estuvo impartiendo clases en la Academy of Fine Arts Germany durante tres años.

Actualmente, trabaja desarrollando su obra personal, compartiendo su trabajo y conocimientos en redes sociales y es profesor de dibujo y pintura en la BAA.
Lo sentimos, no se pudo encontrar su búsqueda