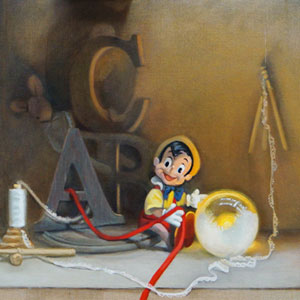 Weekend course
The BAA Junior workshop aims to introduce students between the ages of 10 and 17 to the academic method by adjusting the difficulty level of the concepts to their abilities.
Studying this method will allow children and adolescents to explore ideas and concepts at the same time as receiving highly specialised training that will allow them to significantly improve their skills and graphic-plastic abilities. As a learning activity, it can help improve other educational areas such as language, music, social studies, science, maths, health, and nutrition.
Carrying out activities in an autonomous way will give young artists confidence in their abilities to make individual decisions and choices, a quality that will be of great help to them throughout their lives and careers.
Aims
Our main aim is for young people to benefit from a programme of artistic studies, in order to improve their overall spatial understanding, to develop new methods of observation, applied to their artistic creations and to develop a capacity and taste for aesthetics.
Methodology
By learning the academic method, the students will work on the structure, anatomy, light, form, finish, colour, knowledge and use of materials, with an emphasis on strengthening drawing skills as the foundation of artistic development. In this process, the objectives of each stage of learning will be adapted to the abilities of the individual learners.
These are the ideal ages for initiation and learning in this discipline, in which talent comes out with strength and character, which are also nascent and curious in the student. Ideally, these are combined to lay their first artistic foundations in a pleasant atmosphere, surrounded by stimuli, through a perfectly planned programme.
Through the activities carried out, the students will reinforce creativity, perception, order, discipline, imagination, teamwork, respect and commitment through different techniques of graphic-plastic expression, focused on drawing and painting.
Material
The list of materials will be confirmed by email to the students enrolled in the workshop.
Instructors
Sorry, no posts matched your criteria.
Members
Lorem Ipsn gravida nibh vel velit auctor aliquet. Aenean sollicitudin, lorem quis bibendum auci elit consequat ipsutis sem nibh id elit. Duis sed odio sit amet nibh vulputate cursus a sit amet mauris. Morbi accumsan ipsum velit. Nam nec tellus a odio tincidunt auctor a ornare odio. Sed non mauris vitae erat consequat auctor eu in elit.
Total number of students in course: