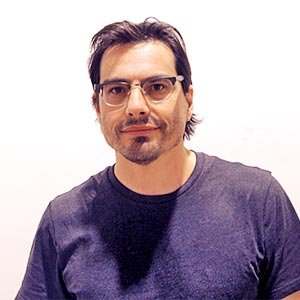 Agustín Inccico
Drawing | Painting
Portrait Drawing and Painting | Pencil Drawing and Painting | Long Pose Drawing and Painting | Bargue Plates and Cast Drawing | Plaster and Still Life Painting
---
About Agustín.
Agustín was born in Rosario, Argentina in 1973. From a very early age, Agustín studied the great artists of painting and sculpture, taking his first steps in private ateliers in his hometown. In 2004, Agustín moved to Barcelona, where he continued his studies in the Escola Massana and Arts i Oficis. He also became a member of the Cercle Artistic de Sant Lluc. For some time he lived in Florence, Italy and studied fresco painting. Agustín later specialised in Drawing and Painting at the Barcelona Academy of Art.
In 2016, he became a teacher and then the Coordinator of the BAA Drawing and Painting Programme.
Agustín has also been one of the professors of the Digital Animation Program at the Ramon Llull University in Barcelona and is the co-founder of Atelier Figuratif, a platform offering art workshops in Switzerland and Spain.
In 2018, Agustín moved to Germany for a year, where he taught and developed the academic programmes and curriculums for the German Academy of Fine Arts in Bad Homburg, Hesse.
Since 1997, he has exhibited his work in Spain, Italy, Germany, the United Kingdom and Argentina. Since April 2019, Agustín has been in Barcelona, where he currently teaches at the BAA.