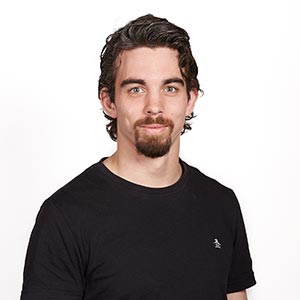 Christian Bull
Sculpture | Artistic Anatomy
Écorché | Artistic Anatomy | Bas-relief | Human Figure Modelling | Cast sculpture
---
About Christian.
Christian is a conceptual artist and creature supervisor with 10 years of experience working in the film, video game and cinematic sectors. He has worked as a supervisor for models, creatures and CG on multiple projects, working on Hollywood productions and independent films.
He graduated in Animation from Bournemouth University before studying drawing and painting at the prestigious Florence Academy of Art. Since then, he has dedicated himself to applying the benefits of traditional learning to the digital sector, both as a teacher and as a professional artist. He has been a professor of anatomy for 6 years, mentoring some of the best sculptors in the film industry in some of the most well-known studios as well as the CG Master Academy online school.
His contributions to the Hollywood film industry include Man of Steel, Hercules, John Carter and Captain Phillips. Independent titles include The Machine, Monsters 2: Dark Continent and The Other Side of the Door.
He is now the owner and director of Screenclay FX, a company specialising in creature design and production, as well as VFX and art education.
Christian teaches drawing, sculpture and digital art at the Barcelona Academy of Art.