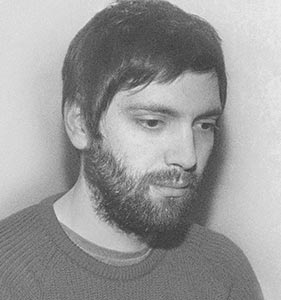 Conrad Roset
Professor of Expressive and Experimental Drawing 2013-2014
Dibujo Expresivo y Experimental
---
About Conrad.
Conrad Roset spent the first part of his 29 years in Terrassa, his hometown, between colour boxes, markers and notebooks; the other part in Barcelona, surrounded by paintings, sketchbooks, muses, coloured pencils and his grey cat. Drawing has been a passion and a constant in his life, ever since he played with his brother, drawing everything they liked, until years later he was inspired by women to create the Muses, his most personal collection. – I look for the beauty that detaches the body, I like to draw the feminine figure.
He studied at the Escola Joso and at the Faculty of Fine Art in Barcelona. Thanks to the spread of his illustrations on the Internet, he started working for Zara. There, he says, he learned the skill and consistency to study the styles of leading illustrators. One year later he began to work as a freelancer, and since then he has been working for different brands, advertising agencies and publishing houses.
He has had exhibitions in galleries and museums such as MOCA in Virginia, SopkeArt in San Francisco, London Milles in London, Tipos Infames in Madrid, and Artevistas and Miscelanea in Barcelona. In addition, he teaches illustration at the BAU School of Design.


Sorry, no posts matched your criteria.