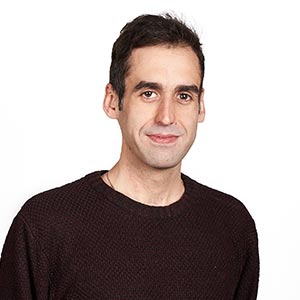 Christian Durán
Drawing | Painting
Portrait Drawing and Painting / Long Pose Drawing and Painting / Plaster and Still Life Painting / Pencil Drawing and Painting
---
About Christian.
Christian Duran was born in 1987 in Barberá del Vallés, Barcelona. In 2009 he decided to study Fine Art at the University of Barcelona to develop and consolidate his artistic studies, while combining them with freelance projects as an illustrator and graphic designer for clients and design studios such as Tabula Rasa Studio or Outro Studio.
Afterwards, in 2014, he decided to enter the Barcelona Academy of Art as part of the first group of students, participating in various group exhibitions in galleries and museums such as MEAM, La Destil-leria or La Plataforma. He finished his studies in 2016 and joined the teaching staff.
Between 2017 and 2018 he complemented his work at the Barcelona Academy of Art by collaborating on the project "Flakturm" for the artist Nick Devereux in his studio in Paris. This period introduced him to the complex contemporary artistic scene of Paris.
He currently lives and works in Barcelona. He is Head of the Drawing programme at the Barcelona Academy of Art.