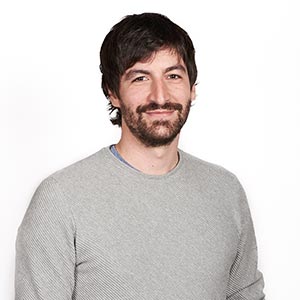 Gerard Castellví Gasco
Drawing | Painting
Composition, Perception and Abstraction / Concept Art / Portrait Drawing and Painting / Long Pose Drawing and Painting / Plaster and Still Life Painting
---
About Gerard.
Gerard Castellví was born in 1986 in Montblanc, Tarragona. In 2008, he studied Graphic Design at the EADT School of Art in Tarragona. Shortly thereafter, he decided to study Fine Art to develop his artistic talents and combine them with graphic design. After graduating from the Faculty of Fine Art at the University of Barcelona in 2012, Gerard continued to seek to perfect his artistic technique and was admitted to the Florence Academy of Art.
While studying at the academy, he also participated in the workshops of artists such as Antonio Lopez, Golucho, Sangram Majumdar, Max Ginsburg and Stuart Shils to understand and internalise different creative points of view.
His work can be found in the MEAM collections after being a finalist in the Figurativas 2015 and Figurativas 2017 awards. It is also in the collection of the Reial Acadèmia de Belles Arts de Sant Jordi in Barcelona. He has had exhibitions in the galleries Represent (London), Wiespach Shloss Gallery (Salzburg, Austria), The Makers (Madrid), La Plataforma and the Claustre (Barcelona).
He currently lives and works in Barcelona. He is the Director and Head Lecturer of the Painting programme at the Barcelona Academy of Art.