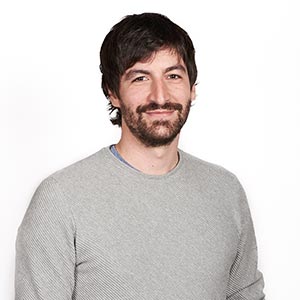 Gerard Castellví Gasco
Dibujo | Pintura
Composición, Percepción y Abstracción / Concept Art / Pintura de Retrato / Pintura de Pose Fija / Pintura de yesos y bodegones
---
Sobre Gerard.
Gerard Castellví nació en 1986 en Montblanc, Tarragona. En 2008, estudió Diseño Gráfico en la EADT Escola d'Art de Tarragona. Poco después, decide estudiar Bellas Artes para desarrollar sus talentos artísticos y combinarlos con el diseño gráfico. Al graduarse en la Facultad de Bellas Artes de la Universidad de Barcelona en 2012, Gerard sigue buscando perfeccionar su técnica artística y es admitido en la Florence Academy of Art.
Mientras estudia en la academia, también participa en talleres de artistas como Antonio Lopez, Golucho, Sangram Majumdar, Max Ginsburg o Stuart Shils para comprender e interiorizar diferentes puntos de vista creativos.
Su obra se encuentra en las colecciones del MEAM después de ser uno de los finalistas del premio Figurativas'15 y Figurativas'17. También se encuentra en la colección de la Real Academia de Belles Arts Sant Jordi de Barcelona. Ha expuesto en las galerías Represent (Londres), Wiespach Shloss Gallery (Salzburg, Austria), The Makers (Madrid), La Plataforma y el Claustre (Barcelona).