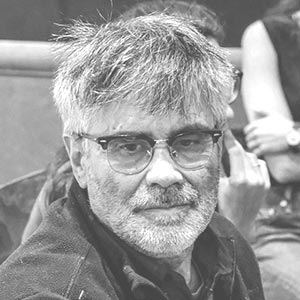 Golucho
Portrait Painting Workshop 2016
Dibujo y Pintura de Retrato
---
About Golucho.
Miguel Àngel Mayo, Golucho, was born in Madrid in 1949, one of the main representatives of New Realism in Spain.
In Madrid, he studied the legacy of the great masters, exhibited in the Prado Museum and the Casón del Buen Retiro, with avid devotion. He went to Paris, and he lived the end of the bohemian era there, an experience that he still preserves in his spirit and which, in a certain way, defines it.
On his return to Spain, he began a process of establishing a close relationship with painting and its possibilities of expression within realism, which culminated in the nineties with his achievement of a personal style, remarkably novel on the scene of new figureheads.
His world is centred primarily on the human being and the state of the soul, and how that state manifests itself in a purely bodily, physical way.
He uses the base as another element of painting, breaking it, altering it or superimposing different layers. For him, creation is a journey of suffering, justified by the joyful birth of a completed work, raised to very high levels of quality.
Sorry, no posts matched your criteria.