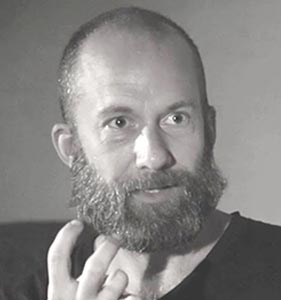 Jeremy Mann
Painting Workshop 2017
Pintura
---
About Jeremy.
Jeremy Mann (United States, 1979) is a painter known for his urban landscapes. Mann graduated from Ohio University with a degree in Fine Art painting, and later attended the Academy of Art University in San Francisco.
Working on wood panels, Mann uses vivid, atmospheric colours and is often inspired by the city of San Francisco, where he currently lives and works. In addition to his urban scenes, he also paints still life paintings and portraits of young women in his characteristically impressionist style. He has displayed his work in places around San Francisco and throughout the United States, in galleries such as John Pence Gallery, Studio Gallery, Christopher Hill Gallery and Principle Gallery, among others.
A recent documentary on the artist's life has won several prestigious awards, and a large first volume of paintings was published in 2015. Praised by critics and collectors, his paintings have appeared on the cover of several issues of American Art Collector magazine, as well as in many other publications around the world.
Sorry, no posts matched your criteria.