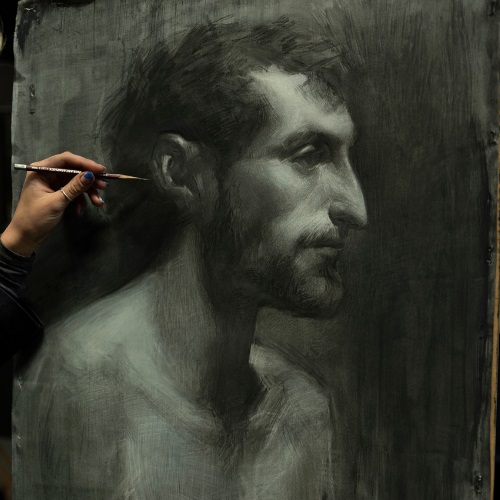 This introductory portrait class will allow the student to study the model with precision and understand its anatomy to obtain an increasingly realistic representation of the face.
The first half of the term focuses on exercises in short poses, paying special attention to the lighting, composition, and gesture of the model. In the second half of the term, the students will work on a long pose portrait (with the same model for 5 weeks) to deepen and apply the knowledge acquired. .
Instructors
Sorry, no posts matched your criteria.
Members
Lorem Ipsn gravida nibh vel velit auctor aliquet. Aenean sollicitudin, lorem quis bibendum auci elit consequat ipsutis sem nibh id elit. Duis sed odio sit amet nibh vulputate cursus a sit amet mauris. Morbi accumsan ipsum velit. Nam nec tellus a odio tincidunt auctor a ornare odio. Sed non mauris vitae erat consequat auctor eu in elit.
Total number of students in course: