Introduction to Drawing and Painting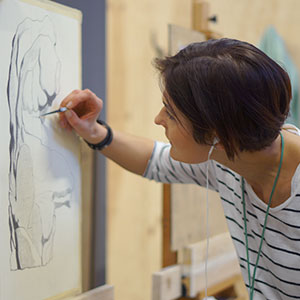 In this introductory Drawing and Painting course, the student will learn the basic techniques of drawing and painting following the academic artistic method. In the first part of the course, the student creates a composition of a still life, a portrait, and a human figure (both with a life model and a photo) using a pencil.
Through these exercises, the student will work on textures, proportions, and other essential elements for beginners. The second part of the course focuses on media, materials, color theory, and the fundamentals of oil painting. Using these techniques and exercises, students will obtain a solid base of knowledge in realistic drawing and painting to use in their creations and find their own artistic language.
Instructors
Sorry, no posts matched your criteria.