Introduction to Portrait Oil Painting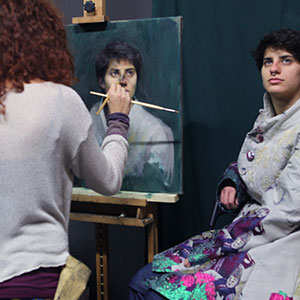 Easter Course
Oil portrait course, based on the figurative tradition of the great masters
The course will focus on the process of creating an oil portrait. This process, coupled with different observation methods, allows the students to learn to pay attention to the proportions, gesture and internal structure, thus getting as close as possible to the likeness and expression of the model, in order to capture the essence of the person portrayed.
Dates: to be confirmed
Timetable: 9:30am to 3pm
Language: Spanish & English
Instructors
Sorry, no posts matched your criteria.