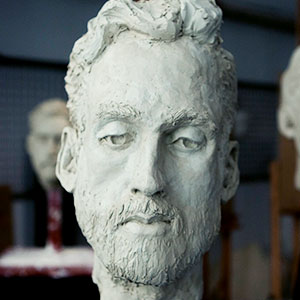 Easter course
A course in natural sculpture portrait, based on the figurative tradition of the great masters.
The course will focus on the process of constructing a three-dimensional portrait with clay. This process, coupled with different observation methods, allows the students to learn to pay attention to the proportions, gesture and internal structure, thus getting as close as possible to the likeness and expression of the model, in order to capture the essence of the person portrayed.
Dates: 3 - 7 April 2023
Timetable: : 9:30am to 3pm
Language:Spanish & English
Instructors
Members
Lorem Ipsn gravida nibh vel velit auctor aliquet. Aenean sollicitudin, lorem quis bibendum auci elit consequat ipsutis sem nibh id elit. Duis sed odio sit amet nibh vulputate cursus a sit amet mauris. Morbi accumsan ipsum velit. Nam nec tellus a odio tincidunt auctor a ornare odio. Sed non mauris vitae erat consequat auctor eu in elit.
Total number of students in course: