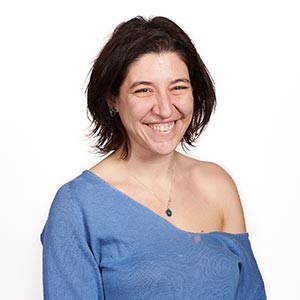 Silvia Juez Linares
Escultura
Escultura de yesos / Bajorrelieve / Modelado de la figura humana
---
Sobre Silvia.
Silvia Juez Linares nació en Barcelona, dónde desde bien niña demostró gran interés por el arte, en especial por la pintura.
A los 19 años fue admitida en la facultad de Bellas artes en Barcelona, dónde descubrió la escultura. Ahí experimentó con las diferentes técnicas y materiales de esta. Durante estos estudios, descubrió el poder de la figura humana para expresar el mundo de su alrededor, por ese motivo, al acabar, decidió estudiar en la Florence Academy of Art, donde aprendió la técnica necesaria para dibujar y modelar interpretando la realidad de la forma más veraz posible. Ahí recibió tres becas como 'studio assistant' y ganó una beca de la International ARC Salon Competition (Art Renewal Center).
Durante su estancia en Florencia, fue profesora de dibujo y escultura en The Italian Chinese Art & Culture Exchange Association (Programa de artistas chinos en la Florence Academy of Art).
En estos últimos años ha quedado finalista en el concurso «Figurativas 2015» (MEAM), Mención de honor en el 12th International ARC Salon Competition, finalista en el 13th International ARC Salón Competition y finalista en el 53 premio Reina Sofia de pintura y escultura. Su trabajo puede encontrarse en diversas colecciones públicas y privadas en España e Italia.
Actualmente dirige el programa de Dibujo | Escultura en la Barcelona Academy of Art.