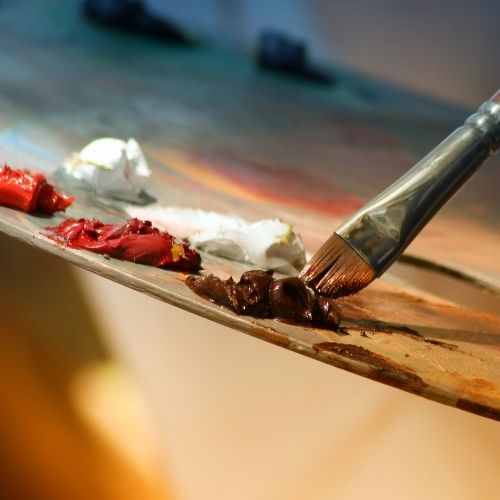 This course will work with models featured in two settings, perfectly designed to enhance different aspects of painting. Colour, temperature and light (both artificial and natural) will be especially examined, thus studying their behaviour to ensure correct representation.
A combination of historical and cultural settings will be used, as well as even more contemporary and surrealistic settings. On special occasions, animals may be used, always ensuring that they will not be harmed.
One of the main aims of this course is to provide the student with strategies that will allow them to represent the subject in a direct way, at first sight and with an impressionist character, where the concepts worked on during the regular programme are put to the test in a more direct analysis. Thus, one learns to manage and combine the concepts of fitting, colour, colour value and composition in a smooth, satisfactory way.
Concept Art is the precursor to the Composition, Perception and Abstraction workshop.
Objetivos
Learn to work with mass mediums.
Master colour values.
Take in information for reasons of simplification (how much can be sacrificed to reinforce the message of what is being represented).
Master colour harmonies.
Master colour temperature.
Understand the basic rules of composition.
Learn how to represent artificial and natural lights when applied to different types of materials.
Instructors
Sorry, no posts matched your criteria.
Members
Lorem Ipsn gravida nibh vel velit auctor aliquet. Aenean sollicitudin, lorem quis bibendum auci elit consequat ipsutis sem nibh id elit. Duis sed odio sit amet nibh vulputate cursus a sit amet mauris. Morbi accumsan ipsum velit. Nam nec tellus a odio tincidunt auctor a ornare odio. Sed non mauris vitae erat consequat auctor eu in elit.
Total number of students in course: